By Mike Chiappetta – Senior Writer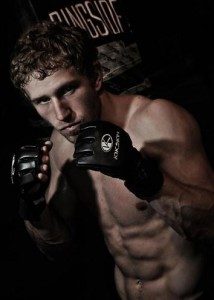 May 20, 2012 – Jeffrey Earnhardt belongs to auto racing. The grandson of legendary NASCAR driver Dale Earnhardt, he has been working his way towards the sport's major league circuit for years. At 22 years old, that's a goal he's still chasing. It's in his blood. But he's been infected.
Like many young athletes, Earnhardt has fallen in love with mixed martial arts, first as a fan, and now as a practitioner. And on Tuesday, Earnhardt will become a two-sport athlete when he makes his MMA debut at an event called Fight Lab 25 in Charlotte, North Carolina.
Read More: Here