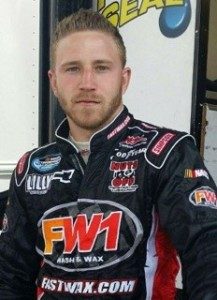 Mooresville, NC – Jeffrey Earnhardt and the JD Motorsports #4 Camaro sit 18th in points with just three races remaining in the 2014 NASCAR Nationwide Series Season. This year represents Jeffrey's first full season in the Nationwide series and there's been plenty to build on.
"It's been a year of ups & downs but mostly positive" said Jeffrey. "The team worked their tails off to maximize our opportunities and we've had good runs during the year. I've gained a lot of experience and I think we're exceeding expectations on most weeks. We ran a full year on a very small budget and that's a testimony to Johnny, Gary and the guys at JDM."
As they move to Texas for this weekends O'Reilly Auto Parts Challenge, the #4 team looks forward to finishing strong. "I'm ready to race the last 3 of the season and end 2014 on a positive note. We have three tracks that I like a lot and it should be fun for the entire team, said Earnhardt.
Next race is on November 1st at Texas Motor Speedway and will be televised on ESPN at 3:30 pm.