September 8, 2011 (Thomasville, NC)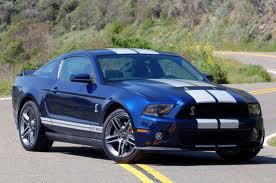 Jeffrey Earnhardt made the announcement during his weekly radio appearance with SiriusXm's Claire B. Lang last week that he will be competing for the 2012 Rolex Grand Am Series Championship in the GT Class with Rick Ware Racing.
The 4th generation Earnhardt driver surprised everyone with his latest news. "I am officially Swapping my Ride!" he proclaimed and will trade in his bowtie allegiance that has been synonymous with the Earnhardt name for decades and head to the Ford camp.
Jeffrey Earnhardt will pilot the #15 Ford GT Mustang, a move that will reflect his grandfather, Dale Earnhardt Sr.'s, move with Bud Moore in the NASCAR Winston Cup Series in 1982, exactly 30 years ago.
"This is a great opportunity for me, Rick Ware Racing and the Ford organization," Jeffrey Earnhardt stated.
"Roush-Yates & Roush-Fenway are top notch organizations so when Rick told me that RWR was going with their technology, it became clear that this was the right decision. Rick's team is going full bore to make sure we can compete for a championship in the Rolex Series and you can bet that Roush Yates powered Ford GT Mustang is going to be driven as hard as I can press it. Mustangs are the classic renegade muscle cars so I guess this Earnhardt in a Ford is a good match."
Earnhardts counting down the days until the team begins testing later this month.
"The car looks awesome. Each time I head to the shop the guys progress on the car is incredible. I can't wait to get it out on the track."
Rick Ware Racing has expanded their operations last month to an additional 24,000 square feet specifically for the Grand Am program. RWR will now occupy both their current building and the previously owned Petty Motorsports building that housed the late Adam Petty's racing program. Both buildings are directly across the street from each other.
"These are great times at RWR and the growth of our organization was inevitable. The newest facility will host the Rick Ware Racing NASCAR Grand-Am Series Ford Mustang program," stated Rick Ware.
Ware's entrance into the Grand Am Rolex program will be fielding two full time entries in 2012. Their NASCAR Nationwide Series fleet of 11 Ford Mustangs driven by the NASCAR Nationwide Series Sunoco Rookie of the Year point leader, Timmy Hill, will remain at their current facility to help grow that program to new heights.
"It wasn't that long ago that there were several NASCAR teams here in Thomasville. We want to show that growth with an organization can still happen right here in the Piedmont area of North Carolina. We have everything we need between the two facilities to showcase our program in both NASCAR and Grand Am."
"It's a fresh and exciting time here with Jeffrey and the Grand Am program as well as what Timmy has been doing in the Nationwide Series. Collectively we have grown into a team that can market year round with solid performances that reach millions, something that every company in motorsports marketing desires," stated Ware.
RWR will field the #14 and #15 Ford Mustang GT's for the season with the #16 third car competing by the third race of the season on. Additional sponsors and drivers will be announced soon. In addition, RWR will also compete with this years 11th place finishing Tafel Porsche GT3 at the 24 Hours as well.
RWR now houses a fleet of Nationwide, Camping World Truck, K&N, ARCA, Legends, Allison Legacy, Bandelaros, Grand Am Series, Sprint Cup and HSR cars in their 45,000 square foot, 11 acre facility, complete with 9 offices , two paint booths, bondo booth, engine room, storefront and a showroom.
For more information please visit www.wareracing.com or follow the team on twitter @rickwareracing Check out Jeffrey's facebook page www.facebook.com/jeffreyearnhardt