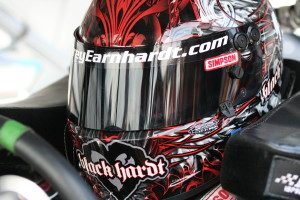 The Earnhardt family has accomplished nearly every goal set in racing. Jeffrey Earnhardt will now set his goal on a family first……winning the championship in the NASCAR owned Grand Am Series.
Jeffrey Earnhardt has signed a deal to place him in a full season of Grand Am Racing in 2012 in the Rolex GT Class with Rick Ware Racing.
Earnhardt made his series debut at the 2011 Rolex 24 Hours of Daytona with RWR in a GT3 Porsche and finished 11th in class and 25th overall, a huge accomplishment for the organizations entrance in the grueling around the clock event.
"I have never experienced any type of racing like that before. It was definitely a rush and look forward to competing in the 50th Anniversary of the Rolex 24 Hours of Daytona in 2012 with RWR again," stated Jeffrey Earnhardt.
Earnhardt will be displaying the number 15 for the 2012 season, a number his grandfather, Dale Earnhardt, competed with 30 years ago in the NASCAR Winston Cup Series.
"The 15 number is a pretty cool deal. I have seen pictures of the car he drove with it before he jumped into the 3. To start my Grand Am career with it will hold a special place to our family and fans."
Jeffrey Earnhardt will also make his Indianapolis Motor Speedway debut as the Grand Am Series heads to the "Brickyard" for the inaugural event during the NASCAR Sprint Cup weekend.
"To compete at the Brickyard is a dream for any racer in any series. The history is rich and the atmosphere is electric. To be a part of the inaugural event makes it that much sweeter," claimed Earnhardt.
The North Carolina native will be making the jump from NASCAR to the Grand Am Series to compete full time, something rarely done.
"I have always done well on road courses, so this seems like the natural progression for my career. Besides that, Grand Am has a great marketing avenue to sponsors that reaches globally and yet is more interactive with fans with their hauler-garage setups, something we are looking forward to exploring with our program."
Earnhardt and Rick Ware Racing will be making announcements for the car manufacturer, sponsors and co-drivers in the upcoming weeks.
For more information on Jeffrey Earnhardt visit www.jeffreyearnhardt.com or visit on Facebook at www.facebook.com/JeffreyEarnhardt
For more information visit www.wareracing.com or you can also follow the team on Twitter at @rickwareracing